FirstPort Retirement Property Services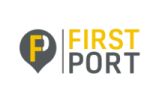 FirstPort Retirement Property Services is the UK's largest retirement property manager, with the expertise and efficiency to deliver complete peace of mind.  We have been managing people's homes for over 30 years and in that time our knowledge and skills have grown, as has our understanding of our customers' needs. We specialise in managing private retirement residential developments in England, Wales and Scotland which typically have dedicated onsite managers, so we can provide our customers with peace of mind and the ability to live independently, free from the stress of maintaining their property.
We run safe and welcoming properties, as we know that residents want to feel secure in their home and be part of a community. We respond to our customers' needs with the minimum of fuss, and each of our 1,400 on-site development managers are equipped with technology that allows us to get the appropriate support quickly and efficiently.  Developments that we manage offer the opportunity to live independently, where customers generally own their property or hold a tenancy and benefit from communal facilities which can include; a residents' lounge, garden and laundry services. Some developments do offer assisted living, which can include additional services such as 24 hour on-site staff, a restaurant and housekeeping.
The feedback and discussions raised at the EAC awards are vital to us learning more about our customers, and we are proud to support the awards and show our continued commitment through sponsorship of an award category.