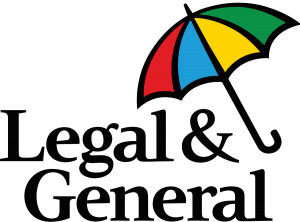 The Legal & General Group, established in 1836, is one of the UK's leading financial services companies.  As at 30 June 2018, we had over 9.5 million customers in the UK for our life assurance, pensions, investments and general insurance plans.
We are delighted to support Elderly Accommodation Counsel's Housing for Older People Awards again this year. This is a unique set of awards that gives residents of later life accommodation the opportunity to tell us what they really value about their retirement housing and celebrates the providers who are helping residents enjoy a better retirement.
At Legal & General, listening to the needs of our customers is rooted in our thinking too. Our customers are saying loudly and clearly that traditional retirement is an old-fashioned way of thinking and that over those later years there are plans and dreams, learning and loving, ambition and challenges.
As a major provider of retirement solutions, we are taking the lead to help meet the needs of people in the new age of retirement. We have been doing a great deal of deep thinking on ageing; from pensions to housing and long-term care to mid-life MOTs that help people to better prepare for later life. We're also championing the role of annuities in retirement and the important role that a guaranteed income for life can play in providing security and certainty to older people.
Our leading lifetime mortgages are improving the lives of people across the country. Whether it's helping those living in run-down properties in London to renovate their homes and improve their quality of life, or even supporting retirees to do the things they want to do in later life by topping up their income, we are committed to helping our customers have a great retirement.
With action, research and longer-term thinking, as well as coordination with organisations like Elderly Accommodation Counsel, we really can work to capture the amazing benefits to our society of millions of fulfilled and secure senior lives.
Learn more at www.legalandgeneral.com and follow us on twitter at @landg_business and @landg_uk